Queens -- South East Region
(Jamaica, Hollis, Rosedale-Laurelton and Richmond Hill)
Jamaica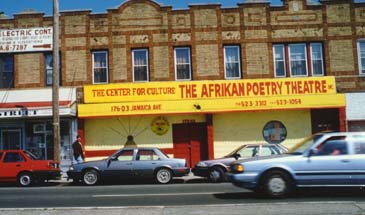 Said I remember when we used to sit
in a government yard in Trenchtown
and then Georgie would make the fire light
and it was logwood burning through the night
then we would cook cornmeal porridge
of which I'll share with you
my feet is my only carriage
and so I've got to push on through
-- Bob Marley, "No Woman No Cry"

Back in the days before I was Cool J
I used to hang up on the corner pumping games people play
Sitting on a garbage can rhyming to my man
Talking 'bout big money and future plans
Always told the brothers if I got a contract
When the money started flowing I'd be back
To do a jam, against all odds ...
Introduce the rapper #1 from Farmer's Boulevard ...
-- LL Cool J, "Farmer's Boulevard"

It's weird that two separate places named Jamaica were responsible for so much of the great music of our time. Jamaica Queens was not actually named after Bob Marley's Jamaica; in fact there's some evidence that the Caribbean island was named after the old Queens country village, which was one of the earliest communities in Dutch/Colonial New York. This village, like many places in or near early New York (Manhattan, Hackensack, Gowanus) was named after an native-American tribe, in this case the Jamecos.

As much as I love Reggae, I love Queens rap more. Bands like A Tribe Called Quest, whose album Midnight Marauders is one of the smoothest and coolest sets of sounds ever committed to laser. LL Cool J, whose incisive commentary on America could be as cutting as Eddie Murphy's or Richard Pryor's, but who made it sound good. Run-DMC, the guys who invented the way rap sounds, back before any of these other guys existed.

I can't even begin to name all the great rappers from Queens. One of the guys from Eric B. and Rakim (I can't remember which) is from here. Salt 'N Pepa are too. Phife Dawg from A Tribe Called Quest sings, "I dedicate this to all the MC's outta Queens -- that goes for Onyx, LL, Run-DMC, Akanyeli, Nasty Nas and the Extra P". A Tribe Called Quest often mentions Linden Boulevard in their songs, and LL Cool J constantly reminds us that he's from Farmer's Boulevard. I took this picture of the intersection where the two streets meet, aptly celebrated as "The Famous Corner" on the supermarket sign: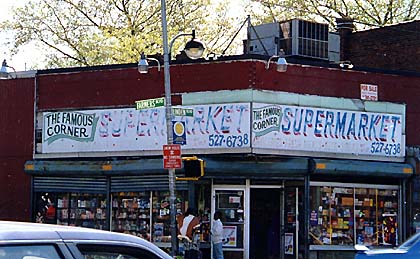 Governor and Democratic presidential hopeful Mario Cuomo was born and grew up in Jamaica, where his father ran a grocery store. Donald Trump is also from Jamaica, specifically the wealthy neighborhood called Jamaica Estates -- though I'm not especially proud of this particular Queens connection.
Hollis
LL Cool J and Run-DMC are actually from Hollis, a slightly less crowded neighborhood on the northeastern edge of Jamaica proper. The photographer Robert Mapplethorpe was also a native of Hollis, though his parents (like mine) moved to Long Island when he was very young.
Rosedale-Laurelton
These are quiet residential communities on the southeastern edge of Queens. I lived in Laurelton between the ages of one and four, and I have pleasant memories of our brick row-house and the neighbors and the plastic swimming pool we used to drag out to the front sidewalk.
Richmond Hill
Jack Kerouac's family moved to Richmond Hill after leaving Ozone Park. They didn't like Richmond Hill any better. Here's a picture I took on Liberty Avenue one Sunday morning: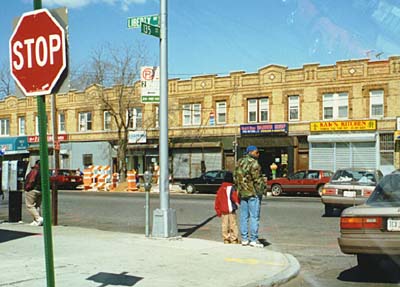 Queensboro Ballads
by Levi Asher